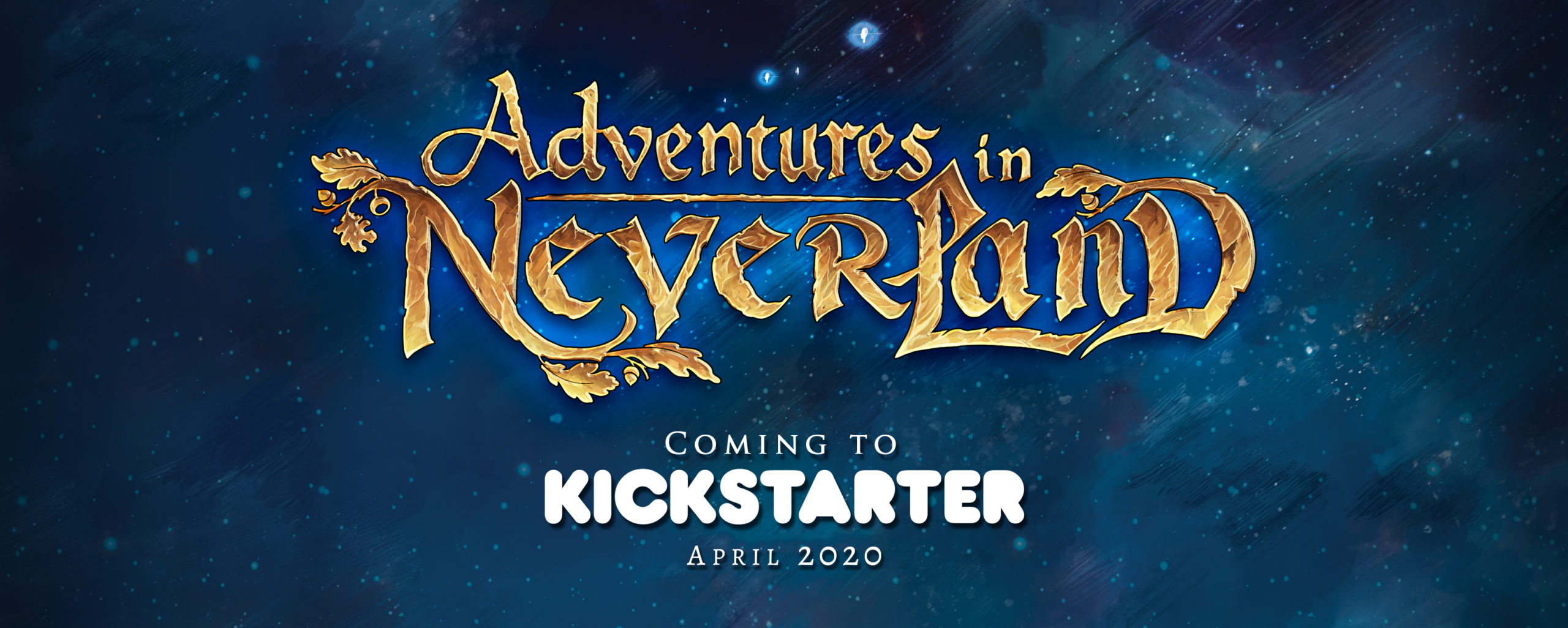 17 Jan

PRESS RELEASE ADVENTURES IN NEVERLAND

PRESS RELEASE: GENIUS GAMES/ARTANA OFFICIAL COLLABORATOR FOR ADVENTURES IN NEVERLAND KICKSTARTER

THE HAGUE, THE NETHERLANDS, January 17, 2020 – Black Box Adventures, a tabletop game developer and publisher of the award winning game Itchy Monkey, collaborates with Artana, a subsidiary of Missouri-based Genius Games, on the highly anticipated upcoming game "Adventures in Neverland". Artana focuses on history and technology games, featuring titles such as Tesla vs. Edison.

"Adventures in Neverland will be a story-driven adventure game set in the world of Peter Pan. It will provide a game system for competitive as well as cooperative play. Each of the included characters will have multiple quests and adventures to explore," says the designer Vicky Swers. "Together with Black Box Adventures we've been working on this project for multiple years and now it's finally ready to launch on Kickstarter!"

"This is the biggest project we've ever worked on," continues Bas Damoiseaux, one of the founders of Black Box Adventures. "We'd been looking for a partner to launch this exciting game with, and Genius Games founder and CEO John Coveyou presented himself as the perfect match for us. He had recently acquired Artana, a company known for its history games, and Peter Pan is part of British history and well-known worldwide. We're excited to have him and his team join us for this release."

"Genius Games is committed to helping the best game experiences reach people who will love them," said John Coveyou, the CEO of Genius Games. "Adventures in Neverland explores J.M. Barrie's classic and magical world of Peter Pan in a lush and beautiful way that will thrill fans and delight gamers of every type."

"A collaboration like this takes some time and work. We want to give Artana and ourselves enough time to prepare for this joined Kickstarter launch, as Adventures in Neverland is one of a kind and we don't want to rush it!" says Bart Latten, co-founder of Black Box Adventures. The kickstarter for Adventures in Neverland will therefore be postponed until April 2020.

ABOUT BLACK BOX ADVENTURES
Black Box Adventures is a tabletop game developer and publisher. They focus on highly thematic games with unique elements.

ABOUT GENIUS GAMES
Genius Games, with Artana as a subsidiary, is the leading publisher of biology, chemistry and history games, with titles such as Cytosis and Periodic.